Grand Admiral Thrawn Holiday Ornament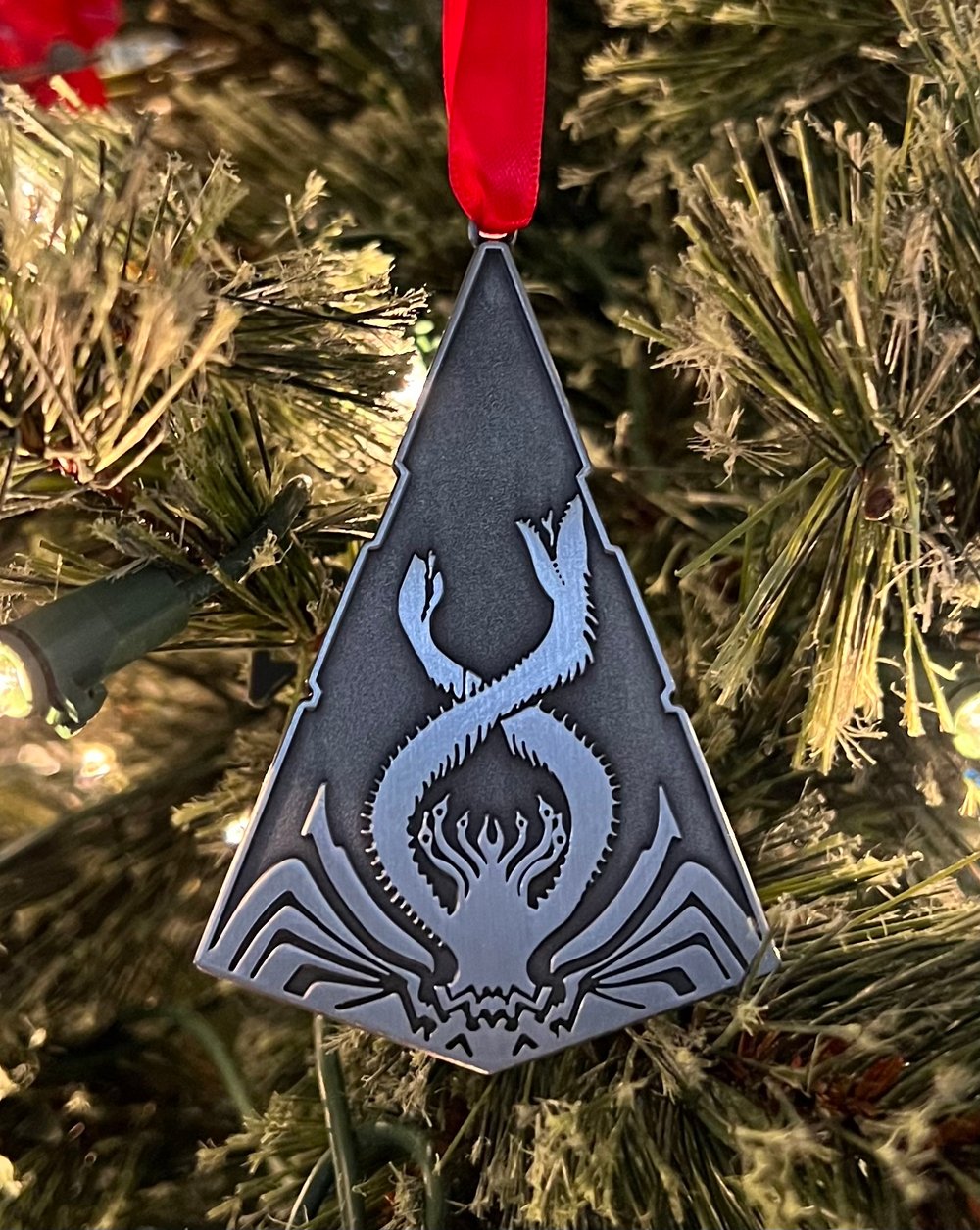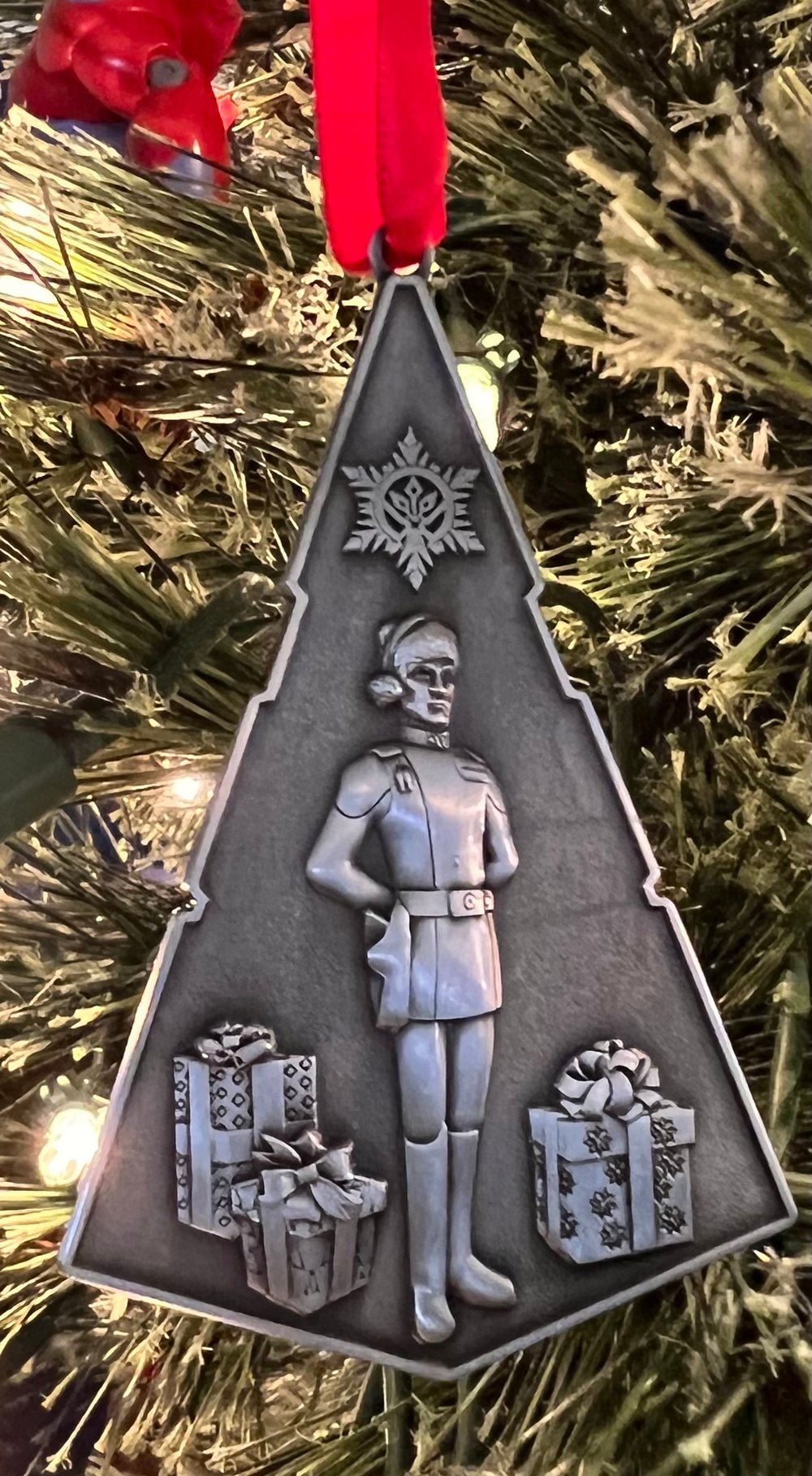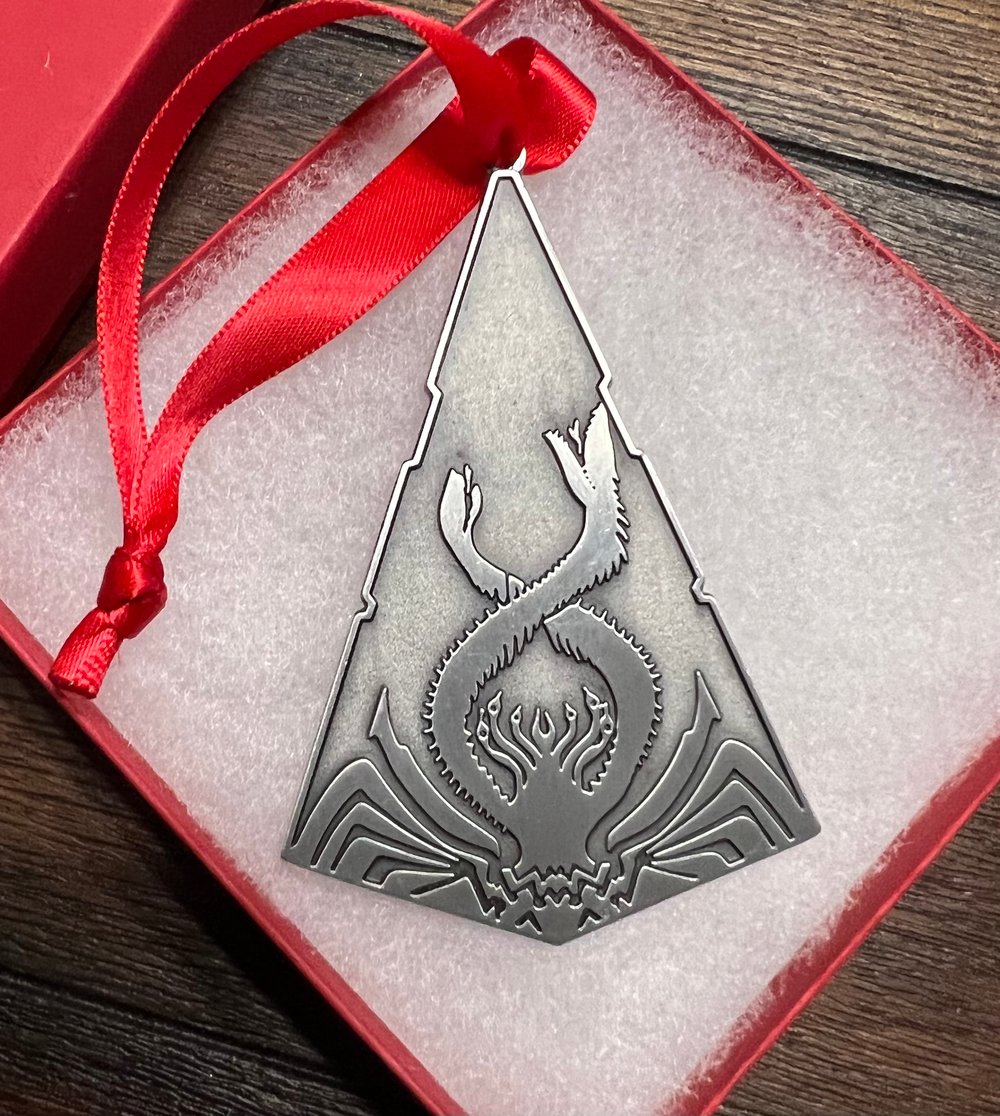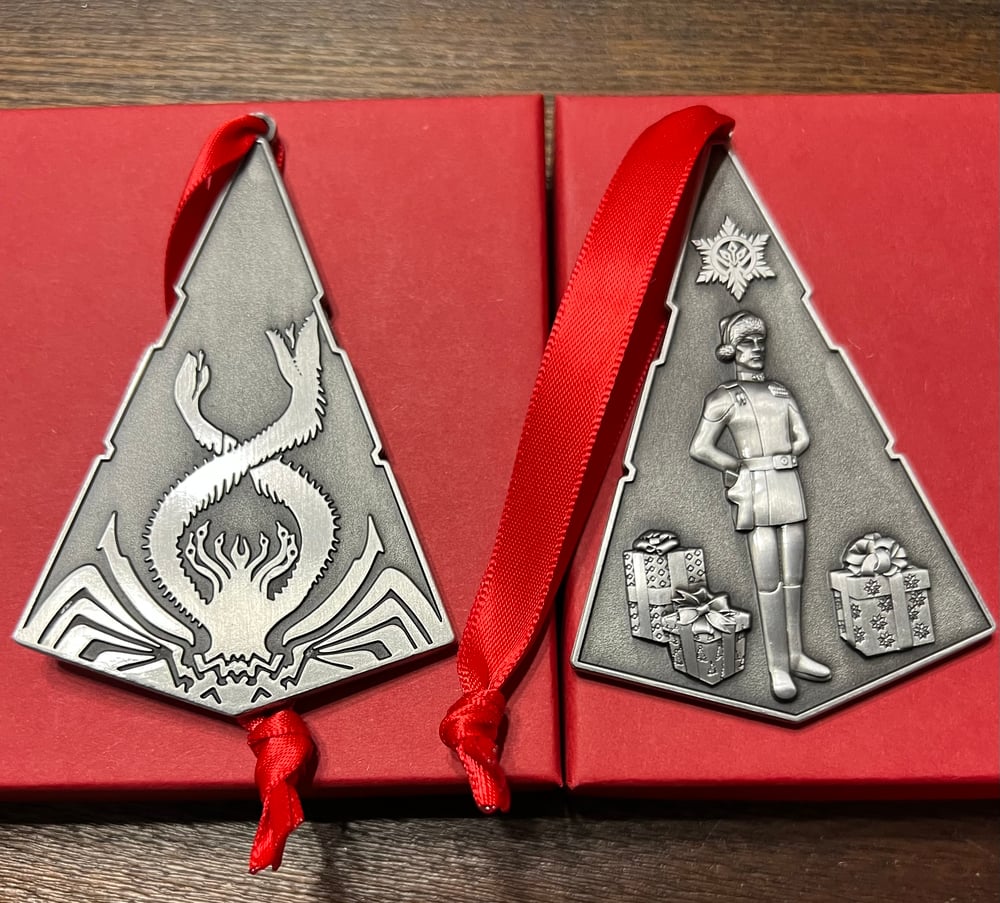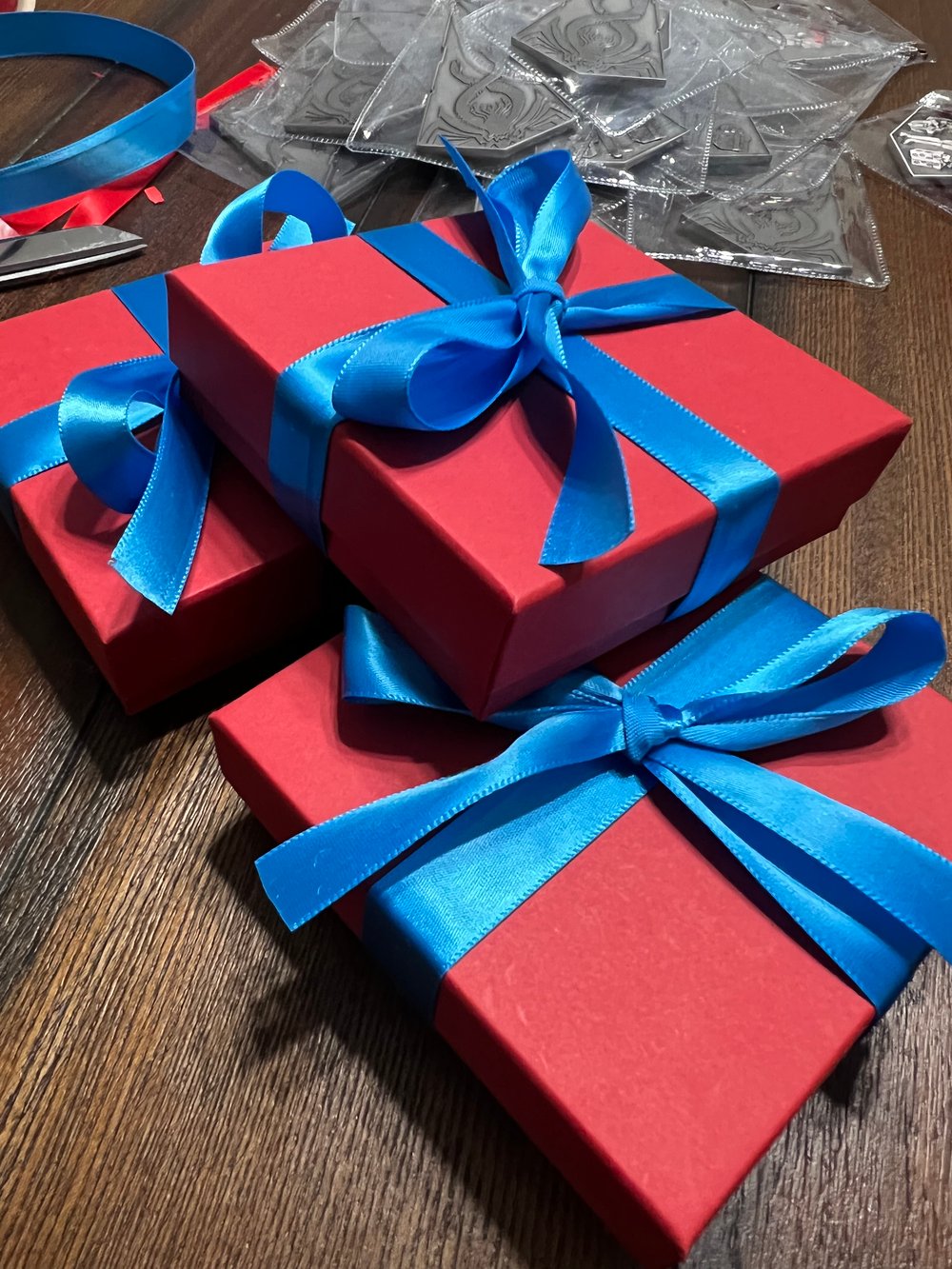 Celebrate the holidays in a way that is "so artistically done" with our Grand Admiral Thrawn ornament. This 3" metal ornament features an engraved Chimaera design on a Star Destroyer silhouette, while the opposite side has a 3D relief of the master tactician himself, complete with Santa hat, standing amongst gifts with a 7th Fleet snowflake above.
Made out of metal alloy w/ an antique silver finish and a red ribbon. Will ship in a red gift box w/ blue ribbon.
Some ornaments may have slight imperfections from manufacturing process.
Due to issues with our production process we have a higher than normal amount of blemished items. Issues range from smaller flaws to areas where the finishes process failed to adhere.
*Please note, most orders ship out within 3 business days although we will be trying to ship as fast and frequently as possible during the holiday season.