Jedi Temple Guard Coin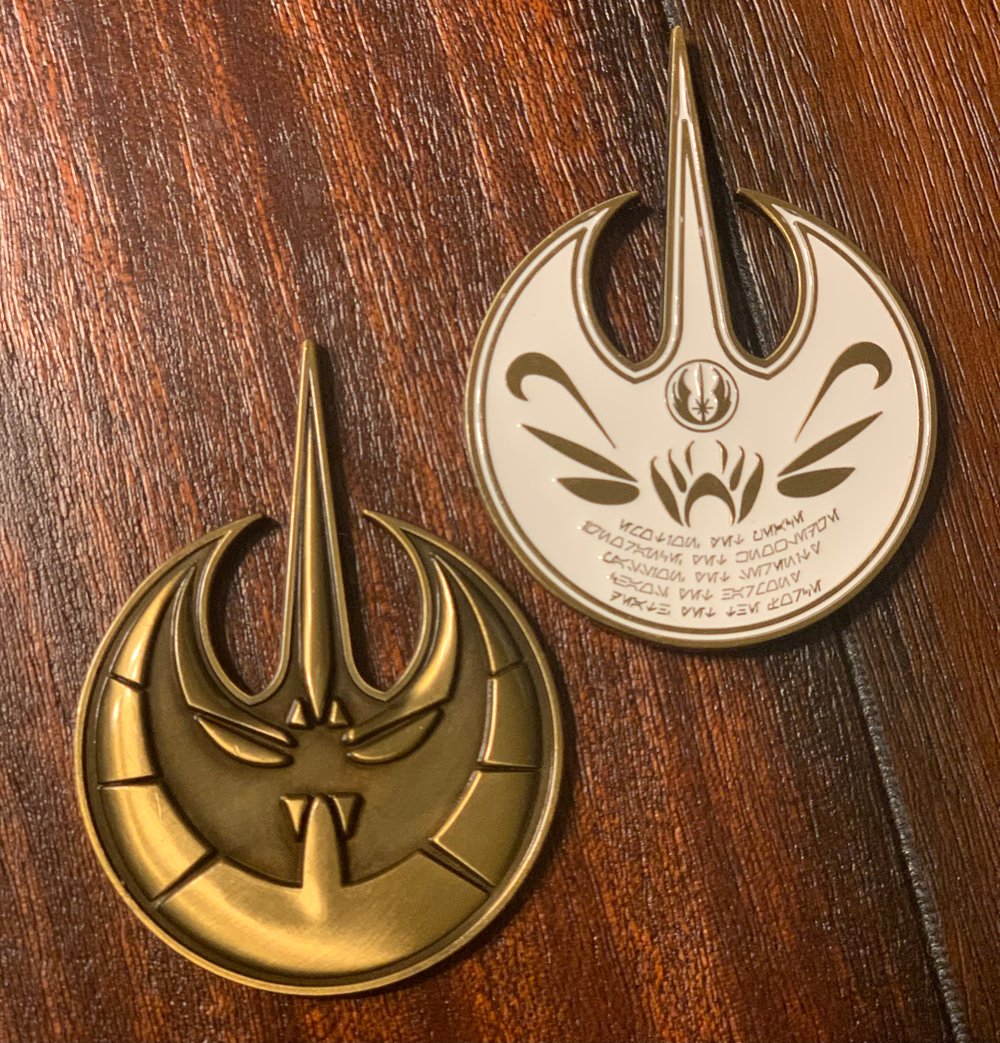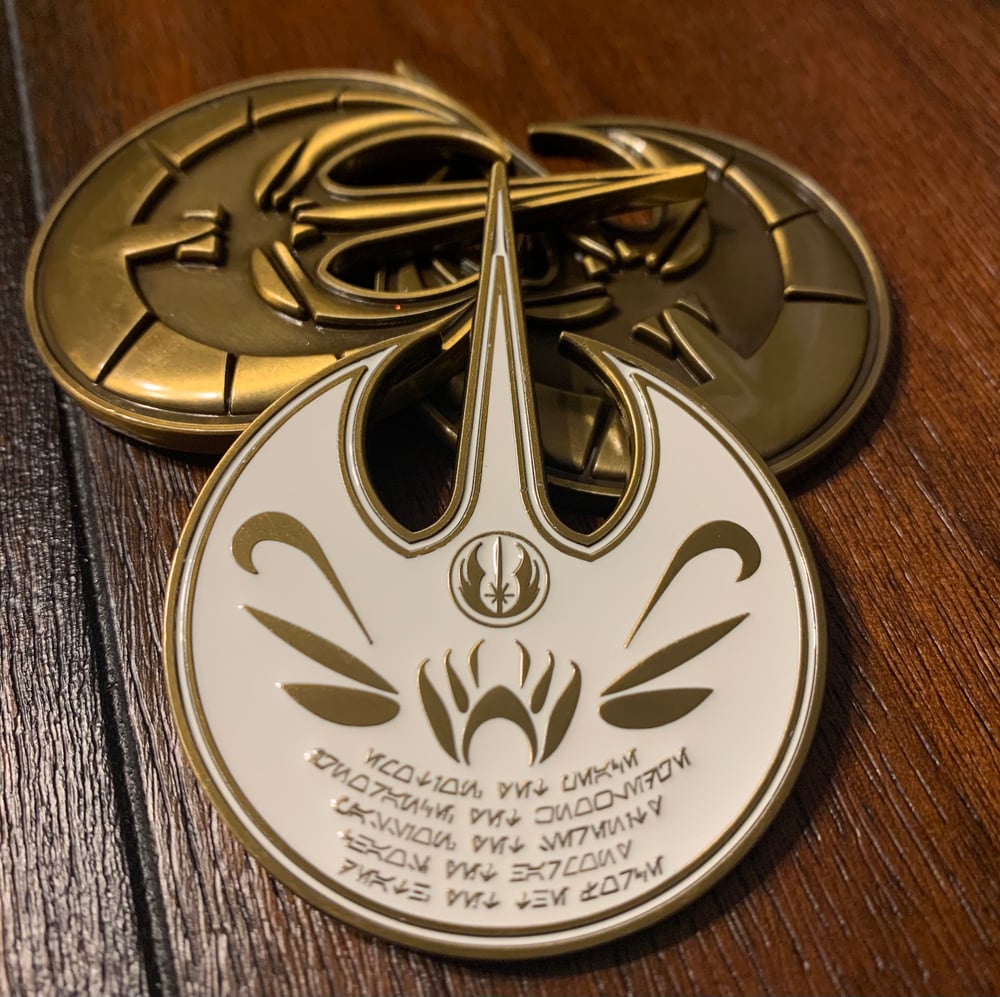 The front design on this challenge coin features a 3D version of the Jedi Temple Guard emblem. The back design has the Jedi Order symbol, designs from the Jedi Temple Guard armor, as well as the Jedi Code in Aurebesh:
Emotion, yet Peace
Ignorance, yet Knowledge
Passion, yet Serenity
Chaos, yet Harmony
Death, yet the Force
Made out of metal alloy w/ an antique gold finish.
2.5" top to bottom, metal. Some coins may have slight imperfections such as mall scratches from manufacturing process.
*Please note, most orders ship out within 5-10 business days. Pre-orders should ship towards the end of the month.