Spectre 5 Sabine Wren Challenge Coin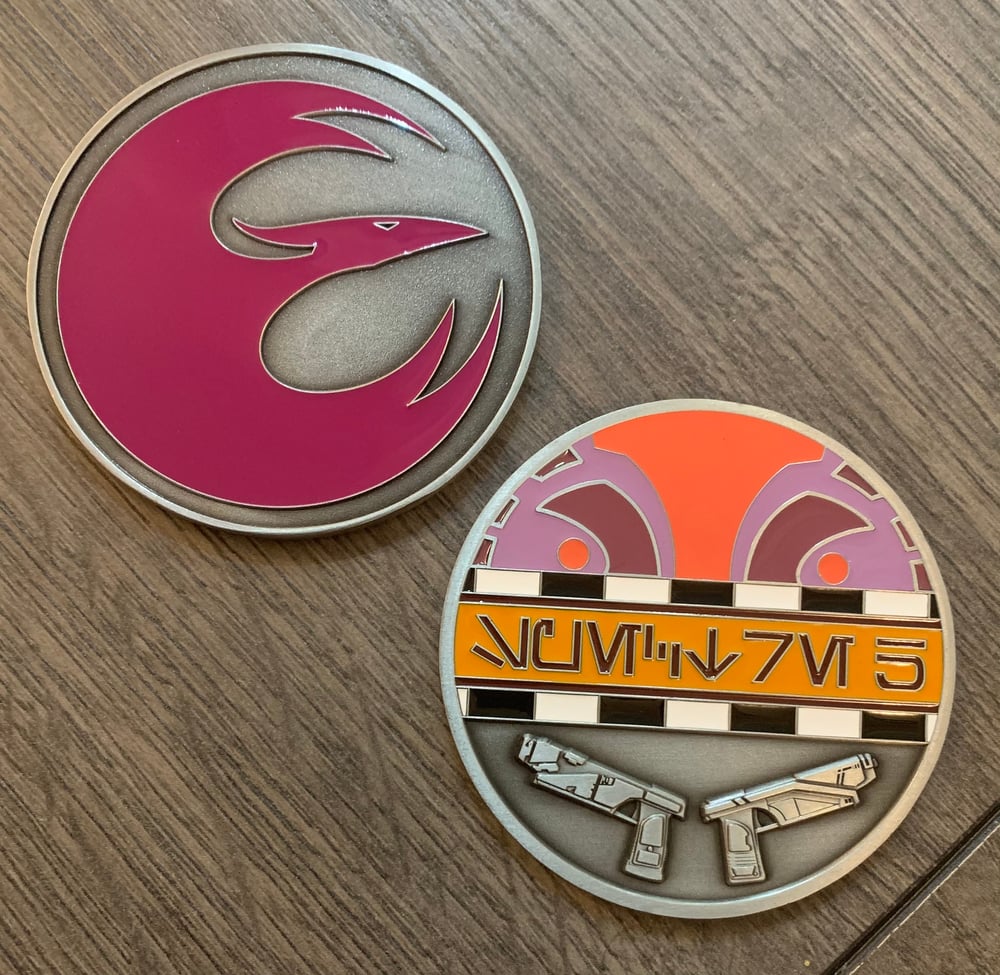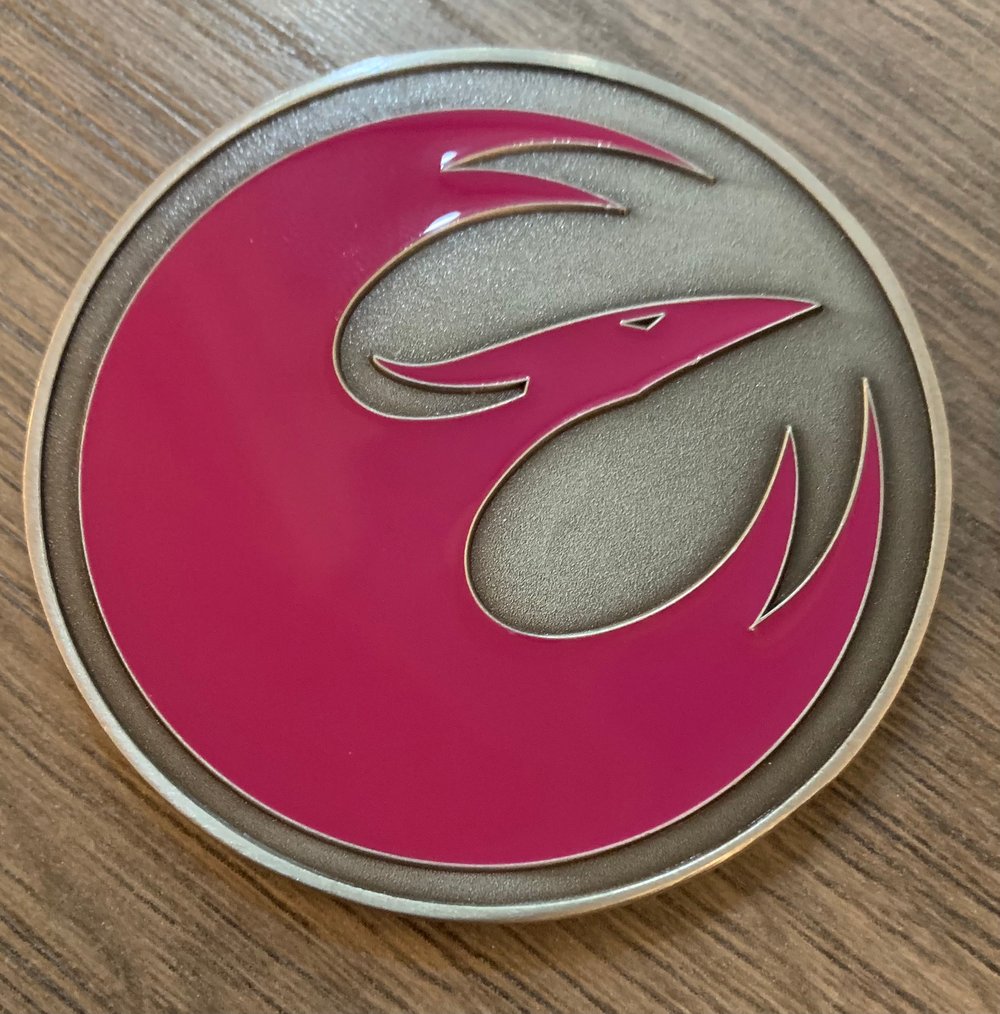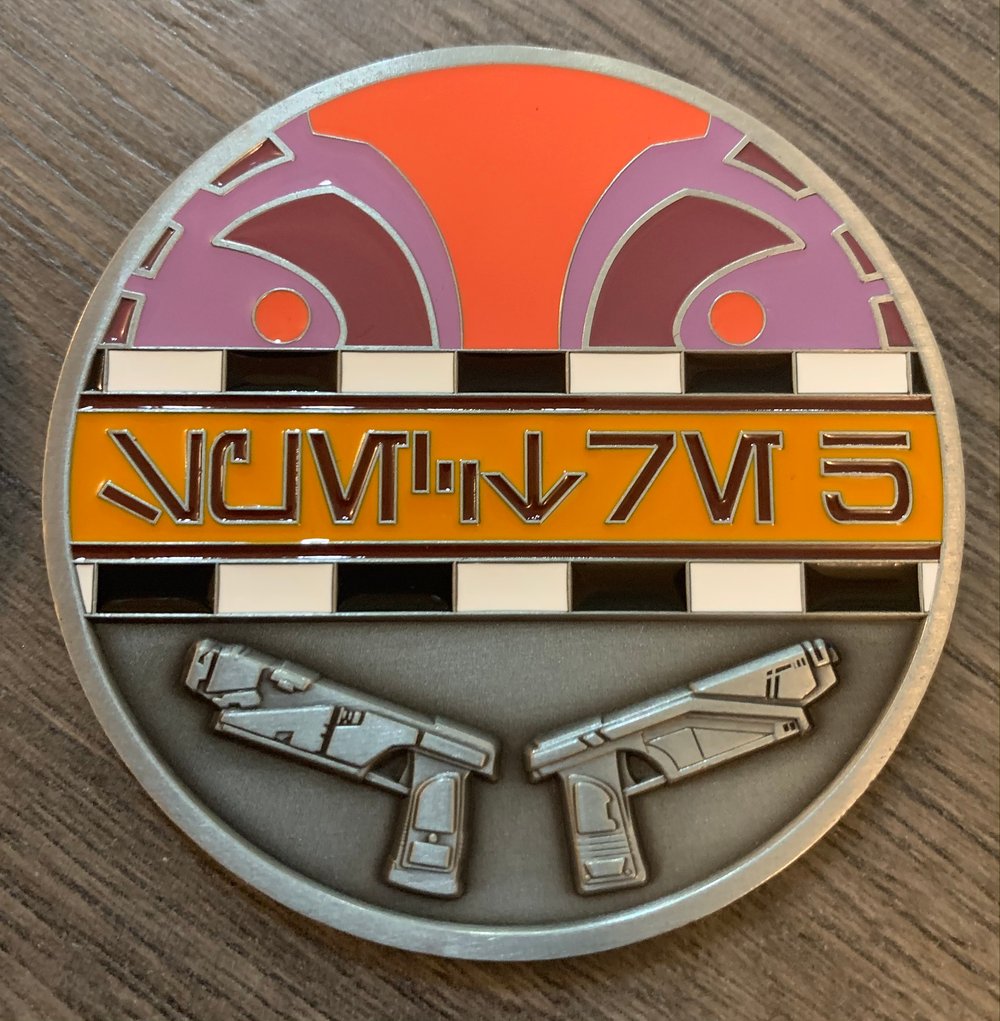 This is the third coin in our series commemorating the Ghost Crew from Star Wars Rebels. The front design on this 2.5" challenge coin is the Wren Starbird symbol in magenta. The back design features the design from Sabine's Mandalorian helmet (based on Season 3), "Spectre 5" in Aurebesh, and her two Westar 35 blasters.
Made out of metal alloy w/ an antique silver finish w/ epoxy sealed enamel.
2.5", metal. Some coins may have slight imperfections from manufacturing process.
*Please note, most orders ship out within 5-10 business days