The Bad Batch Skull Challenge Coin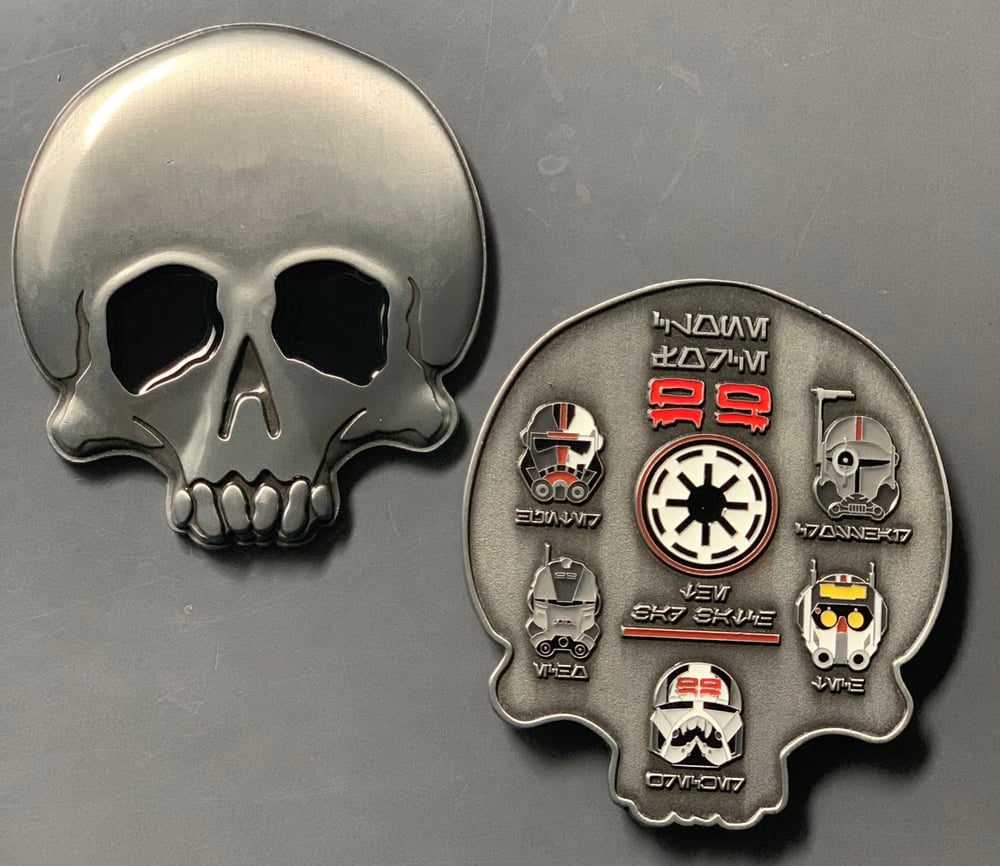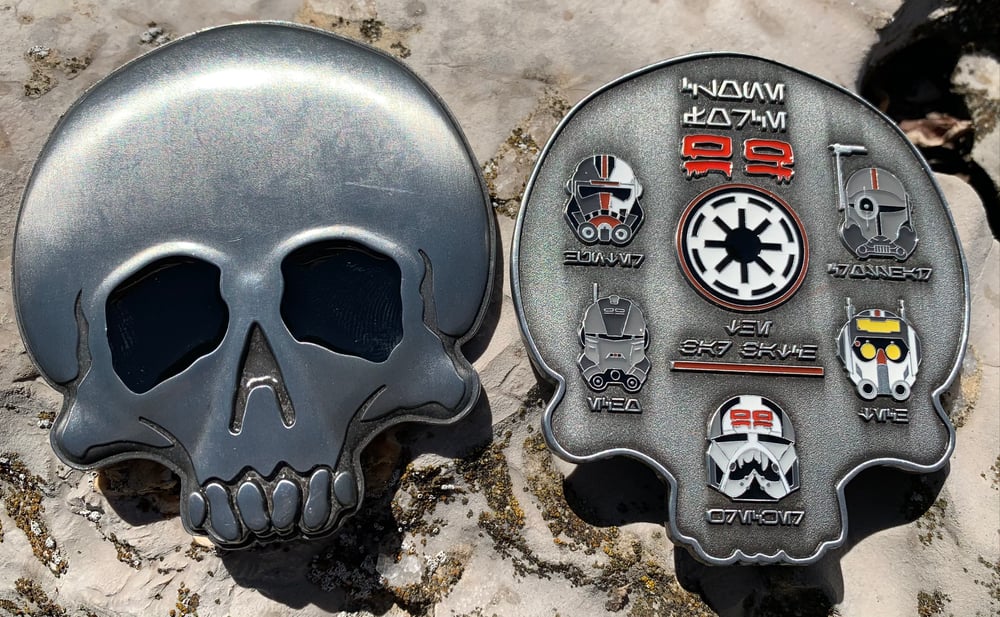 The front design on this 2.75" challenge coin features a 3D version of the skull insignia on the armor of the Bad Batch. The back design has the names and helmets of all 5 members, as well as the bleeding "99" logo.
Made out of metal alloy w/ an distressed antique silver finish. Amount of distressing varies from coin-to-coin.
2.75", metal. Some coins may have slight imperfections such as small scratches or finish flaws from manufacturing process.
Blemished coins have more noticeable flaws.
*Please note, most orders ship out within 5-10 business days. Pre-orders should ship towards the end of the month.